Going There: Verso / Mass – Magic
New feature of Salwa Foundation; GOING THERE is taking you to cool places!
الذهاب إلى هناك: مجلة فيرسو / ماس - ماجيك
سمة جديدة لمؤسسة سلوى؛ الذهاب إلى هناك يأخذك إلى أماكن باردة!
Our first destination is to Verso / Mass - Magic. VERSO / is Amsterdam's live lit & arts magazine, brought to you by Mezrab and the makers of Versal. We are going to this magical evening of local and international poetry, writing, music, discussion and film together with Salwa Community.
MAGIC PROGRAM>> Editorial by Marly Pierre-Louis | Play alchemy by Ellis Bartholomeus | Poetry by Kalib Batta | Artwork & demo by Mario Supa | Essay by Daniel Michalik | Ritual by Versal
وجهتنا الأولى هي فيرسو / ماس - ماجيك. "فيرسو" هي مجلة الفنون و الإضاءة الحية في أمستردام، والتي يقدمها لك مزراب وصناع فيرسال. نذهب إلى هذه الأمسية السحرية المحلية والعالمية للشعر والكتابة والموسيقى والنقاش والسينما مع مجتمع سلوى.
برنامج السحر >> الافتتاحية بقلم مارلي بيير لويس | العب الكيمياء من قبل إليس بارثولوميوس | شعر غالب بطة | عمل فني وعرض بواسطة ماريو سوبا | مقال بقلم دانيال ميشاليك | طقوس من فيرسال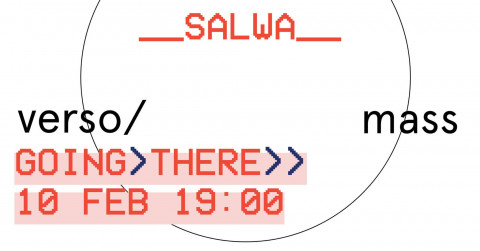 Date
10 February 2019 at 19:00
to 10 February 2019 at 23:00