Soft Opening: SALWA
SALWA
SAVE THE DATE: SOFT OPENING SALWA X DARKMATTER @SALWA – OCT 3
To celebrate the beginning of the winter coming ahead we will have music and fire!
We will light a fire to warm us up
Our BBQ is open, bring your favourite food and share it with us! Our bar will also be open!
And we will have a multilingual KARAOKE!
Donations are more than welcome bring cash or your debit card! At 8 pm the two organisations SALWA and DARKMATTER will through a toast make sure to be there.
Dj sets by: Ragassa, Noise Diva, Siga and DJ Pendejo.
In case you are having any symptoms please stay safe at home and we wait for you to come to our future events.
ستقوم سلوى بالتعاون مع دارك ماتر بالاحتفال ببداية الشتاء في يوم 3 اكتوبر
سيكون حفلا للشواء مع موسيقى
سنشعل النار لتدفئتنا
حفل الشواء مفتوح للجميع، أحضر طعامك المفضل وشاركه معنا! كما سيتم فتح حانة الشرب!
وسيكون لدينا كاريوكي متعدد اللغات!
نرحب بتقديم التبرعات يمكن تقديمها نقدا او عن طريق بطاقة التأمين وستتاكد سلوى ودارك ماتر من التواجد هناك.
المسؤولون عن تنسيق الموسيقى هم راغاسا و نويز ديفا و سيغا و دي جي بينديجو.
في حالة ظهور أي أعراض مرضية، يرجى منك البقاء بأمان في المنزل وننتظر حضورك لأحداثنا المستقبلية.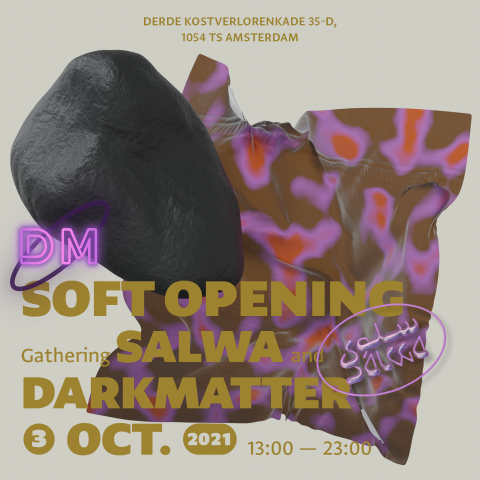 Date
03 October 2021 at 15:00
to 03 October 2021 at 23:00