The Way Home by Wael Kadlo
Salwa presents "THE WAY HOME" a documentary by director Wael Kadlo.
فيلم طريق البيت لوائل قدلو
سلوى تقدم فيلما وثائقيا بعنوان "طريق البيت" للمخرج وائل قدلو.
In this film; through his quest to better understand the shredded state of his family, Wael KADLO questions the long-lasting socio-political crisis in Syria. In his words: "In 1980, I was born in Syria coinciding with the launch of a project aiming to build an international highway only a few meters away from my house – a bridge that would separate the city from its poor suburb. In 1985, I met my father for the first time and realised that the woman I always called "mother" was in fact my grandmother. A conflict had arisen between her and my biological mother over my custody. A few years later my journey fighting cancer started with several false diagnoses and delayed treatment at governmental hospitals. In 2000, I asked about and searched for my biological mother and our family history. But my attempts to confront and understand my past shook the stability that each member of the family had created. In 2013 I fled to Lebanon and continued my family research with the conviction that cancer, family dismantlement, and urban transformations are a mere metaphor of our present general social and political crisis."
The Way Home was an official selection of IDFA 2018.
LANGUAGE> Arabic (Subtitles in English)
COUNTRY, YEAR> Syria & Lebanon, 2018
DIRECTOR> Wael Kadlo
PRODUCER> Wael Kadlo & Nadim Deaibes
RUNNING TIME> 64 minutes
في هذا الفيلم؛ من خلال سعيه لفهم حالة عائلته الممزقة بشكل أفضل، يتساءل وائل قدلو عن الأزمة الاجتماعية والسياسية طويلة الأمد في سوريا. في كلماته: "في عام 1980 ولدت في سوريا بالتزامن مع إطلاق مشروع لبناء طريق سريع دولي على بعد أمتار قليلة من منزلي - جسر يفصل المدينة عن ضواحيها الفقيرة. في عام 1985، قابلت والدي للمرة الأولى وأدركت أن المرأة التي اناديها "امي" هي في الحقيقة جدتي. نشب صراع بينها وبين والدتي البيولوجية على وصايتي. بعد سنوات قليلة بدأت رحلتي في مكافحة مرض السرطان بعدة تشخيصات خاطئة وتأخر العلاج في المستشفيات الحكومية. في عام 2000، سألت عن والدتي البيولوجية وتاريخ عائلتنا وبحثت عنها. لكن محاولاتي لمواجهة الماضي وفهمه زعزعت الاستقرار الذي خلقه كل فرد من أفراد الأسرة. في عام 2013، هربت إلى لبنان وواصلت البحث عن عائلتي مقتنعًا بأن السرطان وتفكك الأسرة والتحولات الحضارية هي مجرد استعارة لازمتنا الاجتماعية والسياسية العامة الحالية ".
تم اختيار "طريق البيت" رسمياً لـ IDFA لعام 2018.
اللغة > العربية (ترجمة باللغة الإنجليزية)
البلد، السنة > سوريا ولبنان، 2018
المخرج> وائل قدلو
المنتج > وائل قدلو ونديم دعيبس
مدة العرض > 64 دقيقة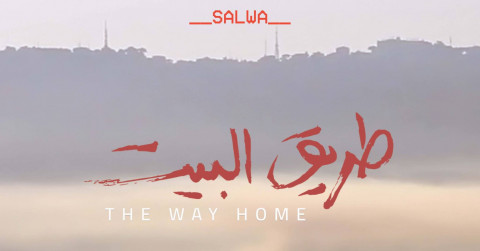 Date
20 April 2019 at 19:00
to 20 April 2019 at 22:00