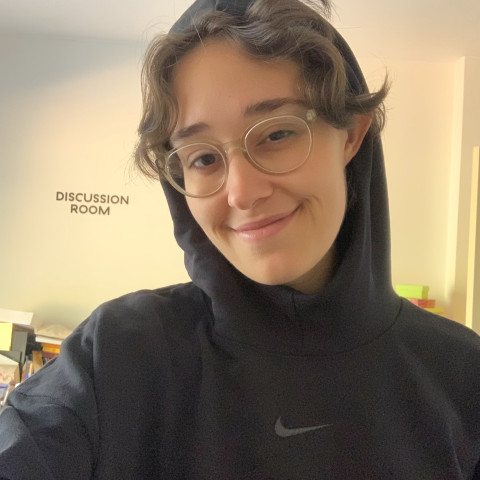 Jana Assaad is a Lebanese/Ukrainian designer and emerging interdisciplinary artist with an extensive background in visual communication. Currently delving into a more research-based practice, she explores various esoteric fields alongside internal psychology in parallel to the study of invertebrates, specifically millipedes.
Her artistic practice takes into account the complexities of inner experience, growth and personal politics through the lens of Islamic mysticism, individual cultural traditions and values, and insectile bodies and behaviors. Her methodology — rooted in metaphor — results in producing a multidisciplinary body of work that immerses the audience in a sensory experience that makes way for introspection and personal discoveries not only for the one interacting with the work, but for herself as well. Her goal is to build a communal space open to various practices, with the intention to better our collective emotional response and experience of trauma, crisis and doom.
جنى أسعد مصممة لبنانية وأوكرانية وفنانة ناشئة متعددة التخصصات تتمتع بخلفية واسعة في التصميم الغرافيكي. تتعمق حاليًا في ممارسة قائمة على الأبحاث، وتستكشف المجالات الباطنية المختلفة جنبًا إلى جنب مع علم النفس الداخلي بالتوازي مع دراسة الحشرات، وتحديداً المتعددة السيقان والاجزاء.
تأخذ ممارستها الفنية في الاعتبار تعقيدات التجربة الداخلية، النمو والسياسة الشخصية من خلال عدسة التصوف الإسلامي، التقاليد والقيم الثقافية الفردية وأجسام وسلوكيات الحشرات. تؤدي منهجيتها - المتجذرة في الاستعارة - إلى إنتاج مجموعة عمل متعددة التخصصات تغمر الجمهور في تجربة حسية تفسح المجال للتأمل والاكتشافات الشخصية ليس فقط للشخص الذي يتفاعل مع العمل، ولكن لنفسها أيضًا. هدفها هو بناء مساحة مشتركة مفتوحة لمختلف الممارسات، بقصد تحسين استجابتنا العاطفية الجماعية واختباراتنا مع الصدمات والأزمات والعذاب.