Unfolding Layers: Digital Landscapes
This is part I of three webinars, curated by Salwa for EYE Filmmuseum's exhibition Trembling Landscapes.
كشف الطبقات: المشاهد الطبيعية الرقمية
هذا هو الجزء الأول من ثلاث ندوات عبر الإنترنت، برعاية سلوى لمعرض ايي، تربيلينغ لاندسكيب.
About Part I Digital Landscapes>>
Our ways of navigating space and time, our perceptions, and our positioning in the world are being fundamentally altered by digital technologies. Interactions with both physical and digital space, with human and non-human entities are forcing us to reconsider how we render ourselves, our relationships to the world, and our common histories.
The session will be moderated by Yara Yuri Safadi who is a documentary film producer and costume stylist for film. Together with Hilda Moucharrafieh & Dina A. Mohamed, we will discuss how digitality and multi-media art gives new form to our understanding of the landscape, blurring the lines between the real, the hyper-real, and the imaginary.
What kinds of challenges do artists face in this new digital landscape, and how are emerging platforms and technologies transforming the role of the artist in the 21st century? What might an obscured distinction between human and machine tell us about today?
حول الجزء الأول من المشاهد الطبيعية الرقمية >>
تتغير طرقنا في التنقل في المكان والزمان، و تصوراتنا، و موقعنا في العالم بشكل أساسي من خلال التقنيات الرقمية. تجبرنا التفاعلات مع كل من الفضاء المادي والرقمي، ومع الكيانات البشرية وغير البشرية على إعادة النظر في كيفية تقديم أنفسنا، وعلاقاتنا مع العالم، وتاريخنا المشترك.
تدير الجلسة يارا يوري الصفدي، منتجة أفلام وثائقية ومصممة أزياء سينمائية. مع هيلدا مشرفية ودينا محمد، سنناقش كيف يعطي الفن الرقمي والوسائط المتعددة شكلاً جديدًا لفهمنا للشاهد الطبيعية، مما يؤدي إلى غرق الخطوط بين الواقعية والواقعية المفرطة والخيال.
ما هي أنواع التحديات التي يواجهها الفنانون في هذا المشهد الرقمي الجديد، وكيف تغير المنصات والتقنيات الناشئة دور الفنان في القرن الحادي والعشرين؟ ما الذي يمكن أن يخبرنا عنه الفرق المبهم بين الإنسان والآلة اليوم؟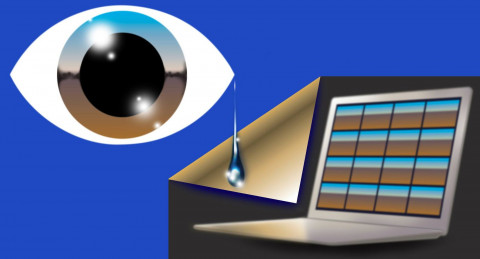 Date
11 November 2020 at 19:15
to 11 November 2020 at 21:00