Sound Date with Anas Maghrebi
An introduction to Ableton.
عَصر الصوت مع أنس المغربي
Sound date is a group of workshops concerning the art of music production, composing and finding creative way of thinking about sound. Our first workshop is an introduction to the Ableton. You're new to Ableton? Maybe audio recording and production in general? By the end of this one-session workshop you can safely expect to be well-acquainted with Ableton live and how to make use of it for audio work.
The first session is with the artist Anas Maghrebi. Maghrebi is a multi-genre musician/producer. Founder and lead singer of Syrian band Khebez Dawle.
عصر الصوت عبارة عن مجموعة من ورش العمل المتعلقة بفن إنتاج الموسيقى والتأليف وإيجاد طريقة إبداعية في التفكير في الصوت. ورشة العمل الأولى لدينا هي مقدمة لابلتون. أنت جديد على ابلتون؟ ربما التسجيل الصوتي والإنتاج بشكل عام؟ بنهاية هذه الورشة المكونة من جلسة واحدة، يمكنك أن تكون على دراية جيدة بـ ابلتون لايف وكيفية الاستفادة منها في العمل الصوتي.
الجلسة الأولى مع الفنان أنس المغربي. المغربي موسيقي ومنتج. مؤسس ومغني الفرقة السورية خبيز دولي.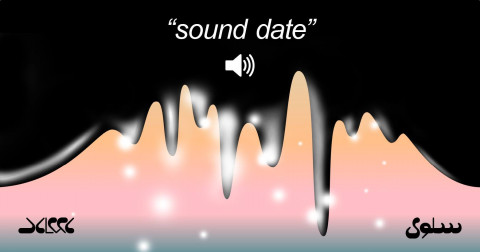 Date
13 June 2020 at 13:00
to 13 June 2020 at 16:00